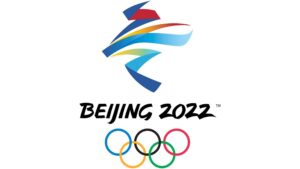 The start of the 2022 Winter Olympics is right around the corner and we have A LOT of fun events planned to celebrate the occasion, share our love of the sport, and build community. Check out the schedule below and we look forward to seeing you at one of our events soon!
Event Dates

Saturday, February 5th | 10 AM | Olympic Day at Ice Cube Valencia
Get pumped for the 2022 Winter Olympics with Hollywood Curling and more! The Cube Ice and Entertainment Center in Valencia (formerly Ice Station Valencia) is hosting a "Go for Gold" Olympic Day Event on Sat Feb 5th. Hollywood Curling will have a booth at the Winter Games Celebration from 10:00 am – 1:00 pm. This is a free event for all who are interested.
Make sure to catch an on-ice demo of curling and try your hand at throwing a rock between 2:00 – 3:00pm inside the rink.
Saturday, February 5th | 5 PM | Mixed Doubles Watch Party at Boomtown Brewery
Cheer on Team USA Mixed Doubles Team, Chris Plys and Vicky Persinger, with fellow curling fans on Sat Feb 5th at Boomtown Brewery located at 700 Jackson St, Los Angeles, CA 90012.
The Watch Party begins at 4:30 pm with the game starting live on the big screen at 5:00 pm versus Team Czech Republic.
There will be raffle and auction opportunities including a chance to win a jersey from one of the members of Team USA.
Saturday, February 12th | 4:30 PM | Men's USA vs. Canada Watch Party Fundraiser Event at SCCC
Join us for the epic Olympics round robin showdown as Team USA Men's Curling team takes on Team Canada on Saturday February 12th. The event will take place at the Southern California Curling Center and in addition to inside the center, we'll have an outdoor screen that will be projecting the game starting at 5:00 pm.
Your $30 ticket includes food and 2 raffle tickets.
Raffles will include – Team USA Curling Jerseys, Curling Equipment Gift Cards, Original Handmade items.
A special Silent Auction will include a signed Team Shuster jersey and a Team Canada jersey.
Draw to the Button 50/50 challenge – $5 per throw. Prize will be half of the pool of money.
Per SCCC guidelines, proof of vaccination will be required for this event.
Saturday, February 19th | 2 PM – 5PM |Open House
For your $15 ticket you'll get out on the ice to learn the basics of curling delivery and sweeping. Perfect for fans who have never tried the sport before!
Saturday, February 19th | 2 PM – 5PM|Pick up Games
Connect with New Teammates!
On February 19th we'll also be hosting free "Connect with New Teammates" games for Hollywood Curling Members. Are you new to the sport, but haven't found a team yet? This is a perfect chance to meet potential new teammates through short pick-up games with fellow new curlers. We'll form teams on site and have members on hand to answers questions during the games!
Saturday, February 19th | 5 PM | Women's Gold Medal Watch Party
Stick around at the Southern California Curling Center to watch the Women's Gold Medal Curling game live with your fellow curlers. We'll also be auctioning off a Team USA member's jersey! Free to all who want to attend. You don't have to participate in the Open House to come join us for this event!
Sunday, March 13th | 5:30 PM | Open House Learn to Curl at Pasadena Ice Skating Center
Once you've watched the action at the Olympics, it's time to head out to Pasadena to try your hand at curling! This $15 event runs on Sun Mar 13th from 5:30–7:15 pm at the Pasadena Ice Skating Center located at 300 E Green St, Pasadena, CA 91101.
Come learn the basics of the sport, throw some stones, and start your own road towards Olympic Curling glory!
Learn about Team USA and Where to Watch the Broadcast Olympic Curling Events