New Year's Eve Bonspiel
December 30-31, 2021
It's New Year's Eve in Southern California and Hollywood Curling is hosting their own bowl game, The Tournament of Rocks. It's Big Ten vs Pac-12. You can sign up as an individual or a pair and will be placed on one of the two teams (Continental Cup style). We'll mix up the teammates each draw (pairs that sign up together will stay together). Each draw will feature different game types and opportunities for you to score points for your team. Come rock in the new year with Hollywood Curling!
Full vaccination against COVID-19 and a negative test result are required for all participants and spectators. See full details below.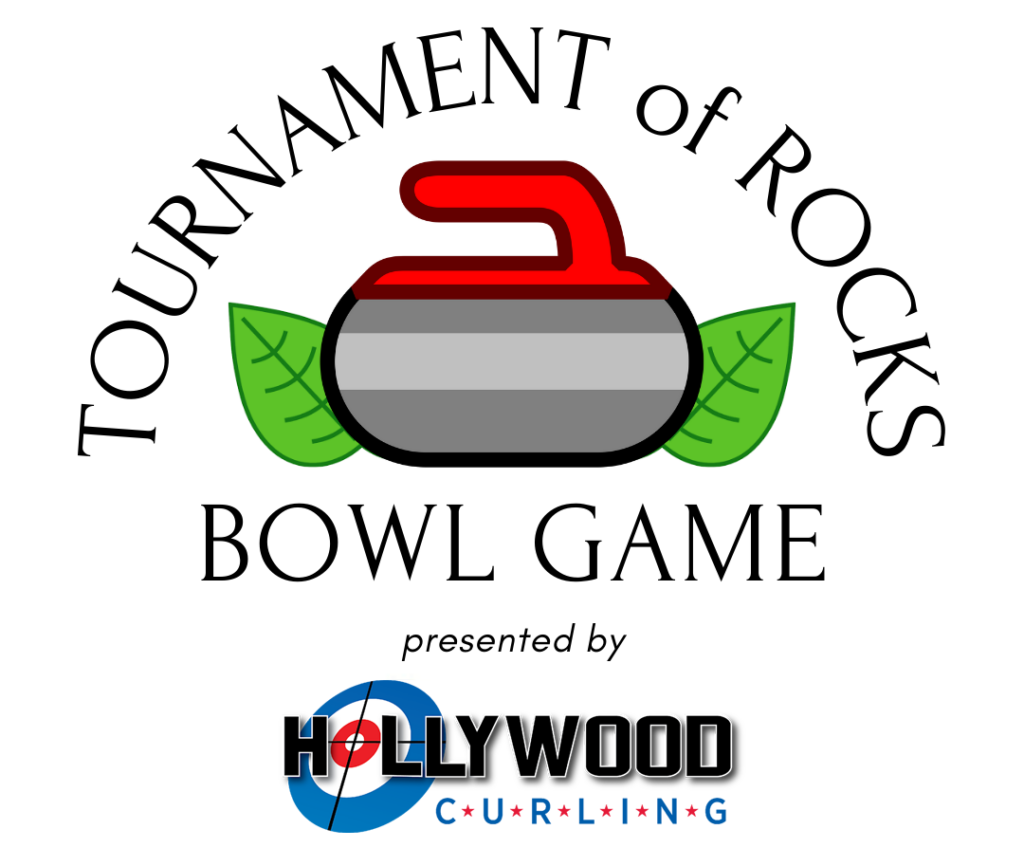 Details
$105 per person
Two big teams, Big Ten vs Pac-12. Wear your gear and show off your favorite team!
Four 8-end games
Variety of game types (standard, skins, etc.) to earn points for your team—the stakes get higher every game!
Dinner provided both nights: Pizza on Thursday, Mendocino Farms on Friday.
First draw starts at 5:00 PM Thursday*.
Last draw ends at 6:00 PM Friday, followed by dinner, prizes, and a Newfoundland New Year's toast at 7:30 PM to close out the event—meaning you'll have plenty of time to make it to your next NYE party!
Brad Gushue photo booth, NYE goodies, and a special Tournament of Rocks souvenir.
Draw Schedule and Game Info
First draw at 5:00 PM on Thursday December 30. Last draw ends at 6:00 PM on Friday—plenty of time to head to your next party, but we hope you stick around for dinner, prizes, and New Year's Eve festivities!
*Draw schedule is subject to change.
COVID-19 Requirements
Updated Dec 24, 2021. The Southern California Curling Center has instituted the following requirements for this event:
Proof of full vaccination against COVID-19 is required for all participants and spectators (minimum two doses, with minimum 2 weeks time since second dose).
Proof of a negative COVID test is required for all participants and spectators. This may be a PCR test taken within 48 hours of event start, or an antigen test taken the same day.
Masks will be required at all times within the facility (including on the ice), except while actively eating or drinking.
To save time at check in, you may opt to email your test results or vaccination record to SCCC at covid@curling.la. All submissions to this email will be used to check off your name, then deleted. SCCC will not keep your information on file. If you don't choose to utilize this option, please be sure to bring your vaccination record (a digital option is fine), and your negative test result.