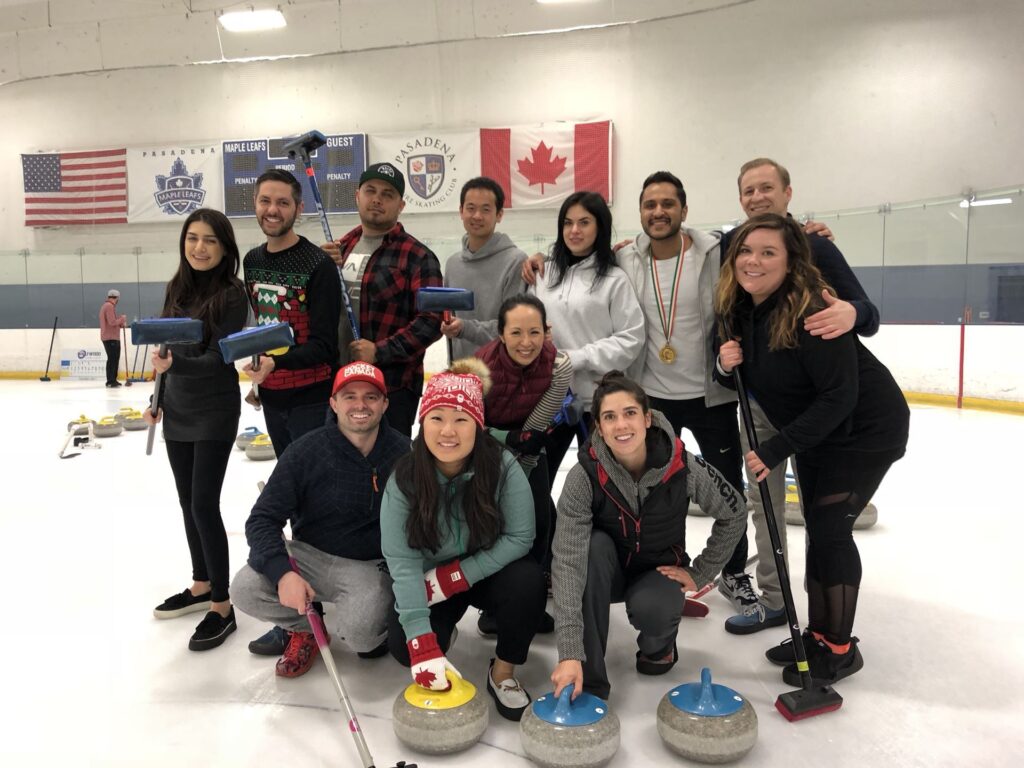 Hollywood Curling (HC) has been a nonprofit curling club since 2007, curling from various locations throughout Southern CA. Run by volunteers, HC is a member of the United States Curling Association (USCA) and the Mountain Pacific Curling Association (MoPac).
Throughout our history, we have introduced thousands to curling, held numerous leagues for all types of curlers, improved the skills of our members, hosted our famous annual Summer Blockbuster Bonspiel, and continued to expand our community. Our members have participated in countless events and competitions throughout the US and beyond, strengthening the curling community and illustrating the impact of curling.
Hollywood Curling is dedicated to advancing the sport of curling in Southern CA. We strive to make curling accessible, especially for those not yet part of the curling community. From adaptive curling to youth, Hollywood Curling wants everyone to experience the community and enjoyment that comes from curling.
For more information on how to join, please see our Membership section.
2023 Board of Directors
Larry Lieberman President
Austin Berndt Vice-President
Jasmin Hashi Vice-President & MoPac Rep.
Christopher Bruton Secretary
Richard Cruz Treasurer
Will Chen
Veronica Huerta
Marissa Messier
Nikole Rockwell
Cindy Wood