December 30-31, 2021. Registration opens on December 6th.
Four 8-end games. $105 per person.
It's New Year's Eve in Southern California and Hollywood Curling is hosting their own bowl game, The Tournament of Rocks. It's Big 10 vs PAC-12. You can sign up as an individual or a pair and will be placed on one of the two teams (Continental Cup style). We'll mix up the teammates each draw (pairs that sign up together will stay together). Each draw will feature different game types and opportunities for you to score points for your team. Come rock in the new year with Hollywood Curling!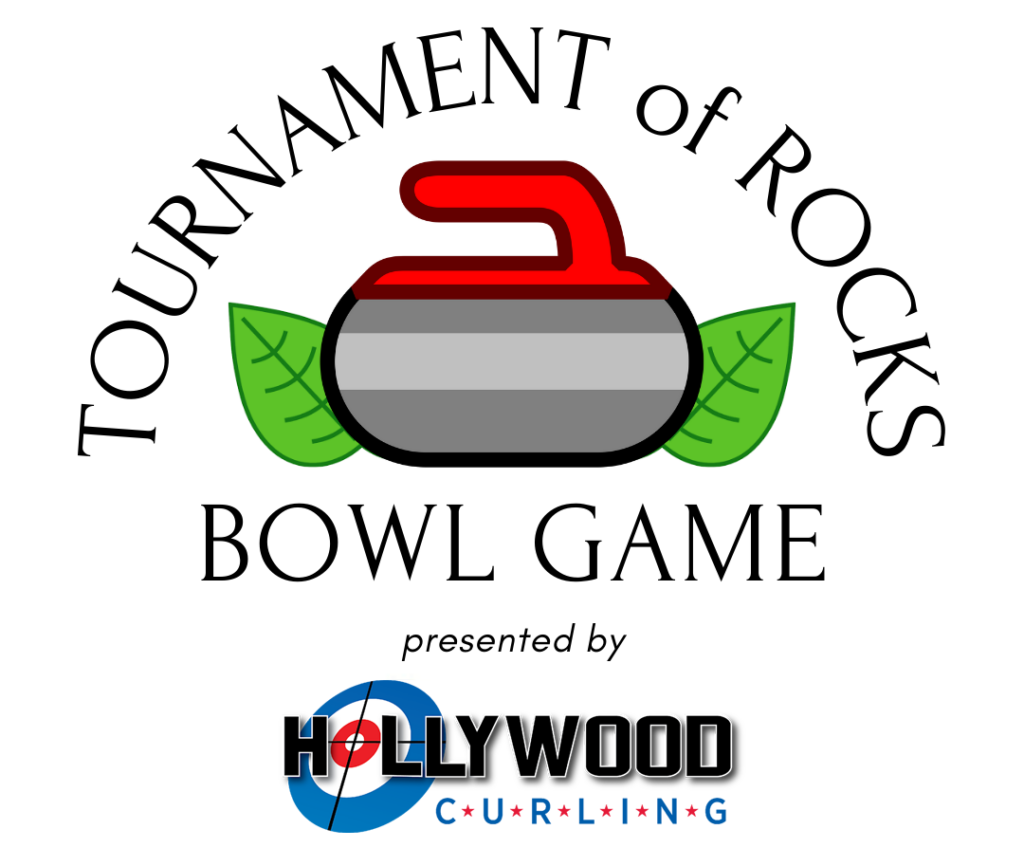 First Annual Holiday Bonspiel
December 3-5, 2021. Sold out!
Registration is closed, but be sure to stop by SCCC to watch! The finals will be at 1:00 PM on Sunday December 5.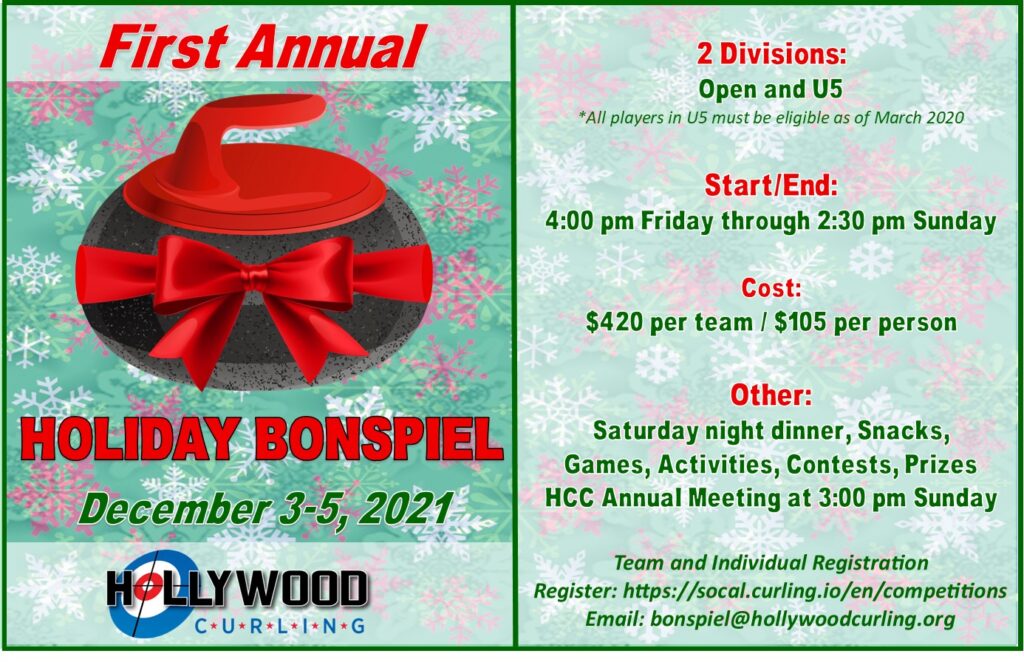 Summer Blockbuster Bonspiel
July 1-3, 2022. Save the date.
Hollywood Curling traditionally hosts its Summer Blockbuster Bonspiel during/near the 4th of July. Our bonspiels, or a curling tournament over 2-3 days, are incredibly fun and competitive, featuring brackets for both beginners and experienced curlers, fun activities, much, much broomstacking (drinking/eating with your opponents after your game), and even music and dancing (scheduled and slightly awkwardly spontaneous).