More info about upcoming events and leagues will be coming soon.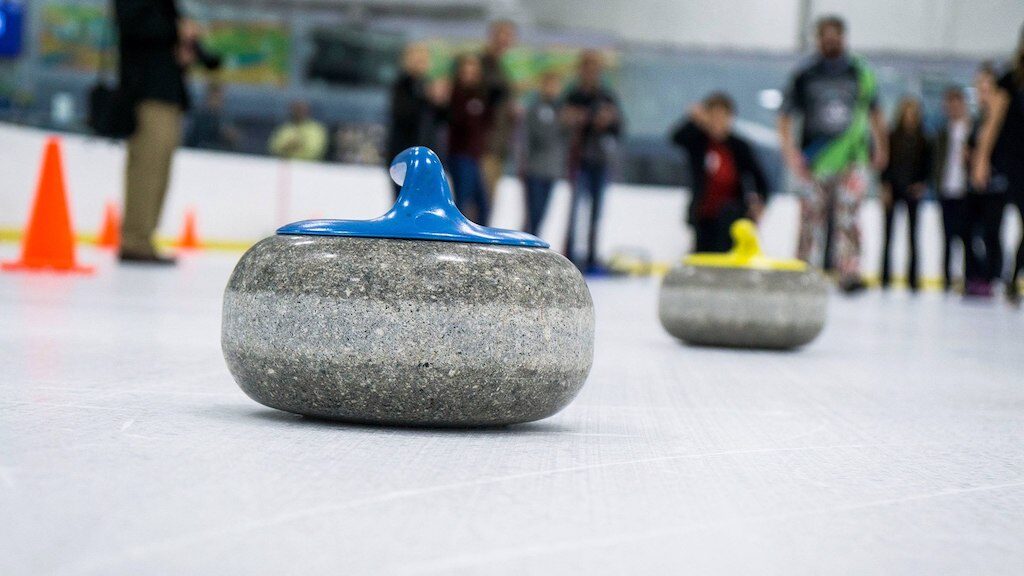 Good curling.
Every game starts with a handshake and these words: "Good curling". While curling is a game of skill, the spirit of the game demands good sportsmanship, kindly feeling and honorable conduct.
A shot well executed is a delight to see and so, too, it is a fine thing to observe the time-honored traditions of curling being applied in the true spirit of the game. Curlers play to win but never to humble their opponents.

—World Curling Federation's Curling Handbook
Hollywood Curling is a volunteer-run non-profit organization made up of amateur athletes who are passionate about the sport and strive to bring exposure to our community. Our goal is to offer the game of curling to the local community, foster the social and competitive spirit of curling, and teach and develop curlers to compete at a local, national and international level.
We run leagues, bonspiels (tournaments), curling academies, and youth programs year-round out of our home location at the Southern California Curling Center (SCCC). We also offer curling events and classes across Los Angeles County and beyond, especially during the winter holiday season. We have been incorporated as a 501(c)(3) non-profit charity since our formation in 2007.
Latest News
2022 Winter Olympics Event Preview

The start of the 2022 Winter Olympics is right around the corner and we have A LOT of fun events planned to celebrate the occasion, share our love of the sport, and build community. Check out the schedule below […]

New COVID testing requirement for Tournament of Rocks

In light of the surge in COVID cases associated with the Omicron variant, plus the increased travel and family gatherings this year, we have decided to adopt a vaccination-plus-testing protocol. For the Tournament of Rocks bonspiel next week, all participants and spectators […]

Board Election Results

We had a surprisingly competitive election this year, with 11 candidates running for 7 available seats. We are pleased to announce the 2022 Board of Directors: Hannah BergChristopher BrutonRichard CruzAmanda LandrianLarry LiebermanMarissa MessierNikole RockwellCameron RossCindy Wood Three current directors […]