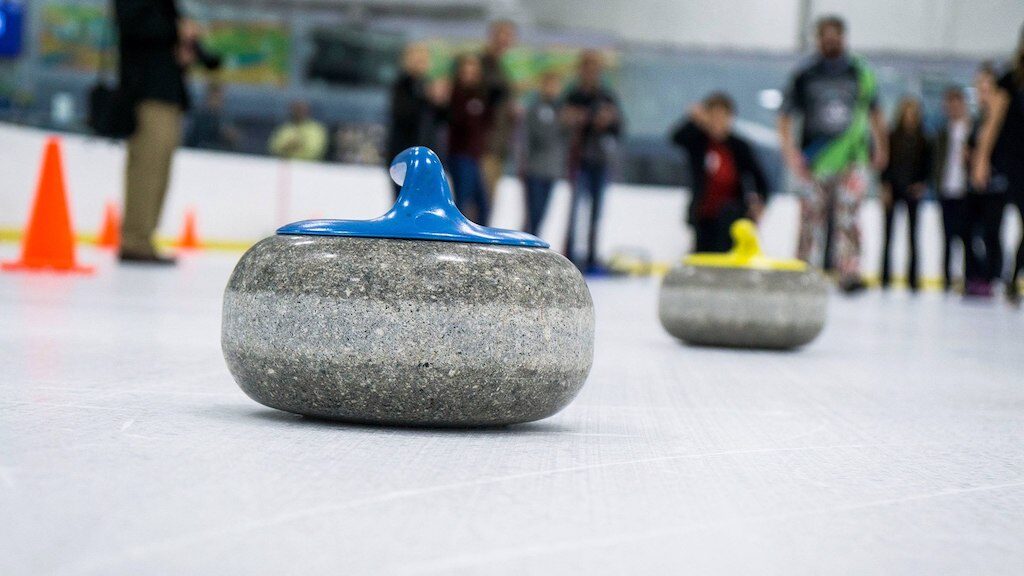 Good curling.
Every game starts with a handshake and these words: "Good curling". While curling is a game of skill, the spirit of the game demands good sportsmanship, kindly feeling and honorable conduct.
A shot well executed is a delight to see and so, too, it is a fine thing to observe the time-honored traditions of curling being applied in the true spirit of the game. Curlers play to win but never to humble their opponents.

—World Curling Federation's Curling Handbook
Hollywood Curling is a volunteer-run non-profit organization made up of amateur athletes who are passionate about the sport and strive to bring exposure to our community. Our goal is to offer the game of curling to the local community, foster the social and competitive spirit of curling, and teach and develop curlers to compete at a local, national and international level.
Our home ice at the Southern California Curling Center (SCCC) closed their doors in October 2022, so we are temporarily unable to offer curling programs to our members and the community. We are working hard to find a new location to curl, and hope to be up and running in the second half of 2023.
We have been incorporated as a 501(c)(3) non-profit charity since our formation in 2007.