In the past, Hollywood Curling offered private events and parties at various locations in Valencia and Pasadena. We have run events for clients big and small, including Trader Joe's, Hendrick's Gin, and The Simpsons writing staff.
We now encourage you to book your events at the Southern California Curling Center (SCCC), which is a dedicated curling facility offering the best curling experience. They can accommodate groups of any size.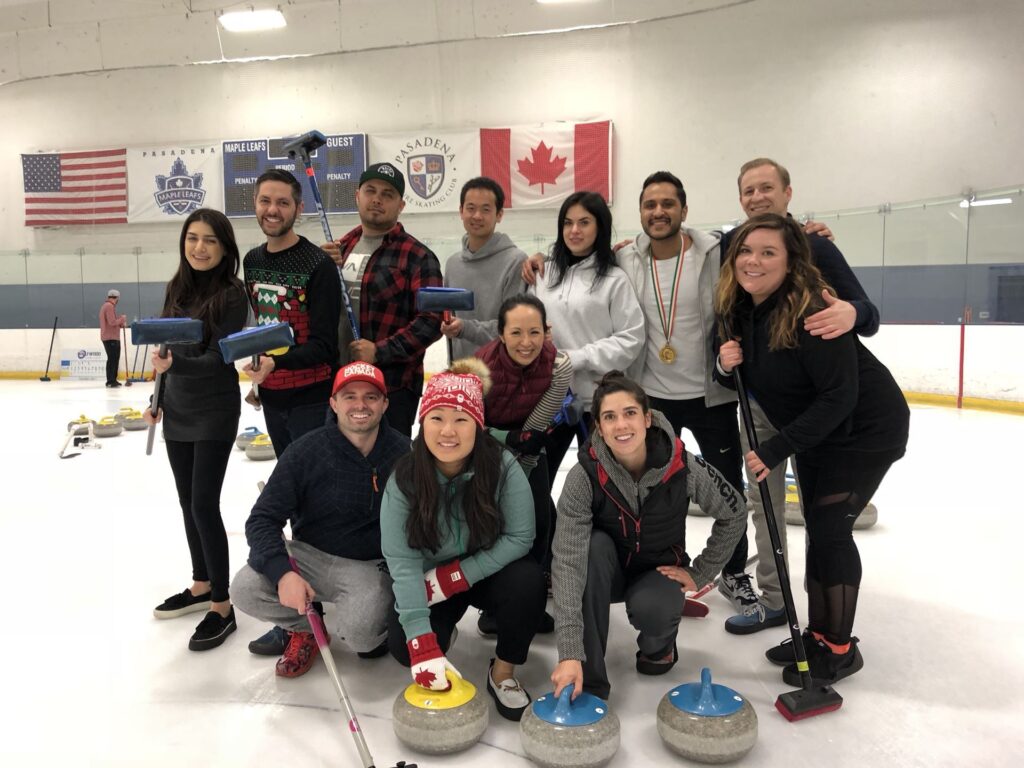 Filming and Stone Rental
For your filming needs, we suggest you reach out to SCCC first. But if they can't meet your needs, Hollywood Curling may be able to provide equipment (stones, brooms, etc.), instructors, and consulting at other ice rinks in the Los Angeles area. Contact us and we'll see what we can do!